I'm an Educator and Designer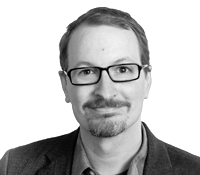 Making and tinkering are about inviting learners to explore, create, and invent their own problems to solve. I am a constructionist designer / educator who specializes in interest-driven environments, activities, and communities that nurture the learner's curiosity.
I consult on:
The Design, Pedagogy, and Didactics of Playful Learning Spaces and Communities
Through running the Scratch online community, designing learning through play experiences in LEGO House, founding the LEGO Idea Studio, and co-developing the vision for the Scintillae Research Atelier with the Reggio Children Foundation, I have broad experience with processes for designing Making and Tinkering environments to support interest-driven learning.
The Design of open-ended learning through play toys and activities
An open-ended play material, like Scratch or the LEGO Brick, enables children to explore and build creatively with ideas that are meaningful to them. From leading the Scratch Online community to designing learning through play activities like SkyParade, I have extensive experience running design processes to develop creative play activities and products with technology, including UI/UX design.